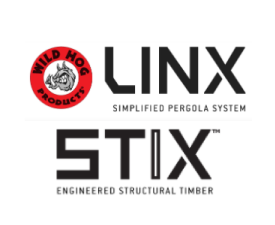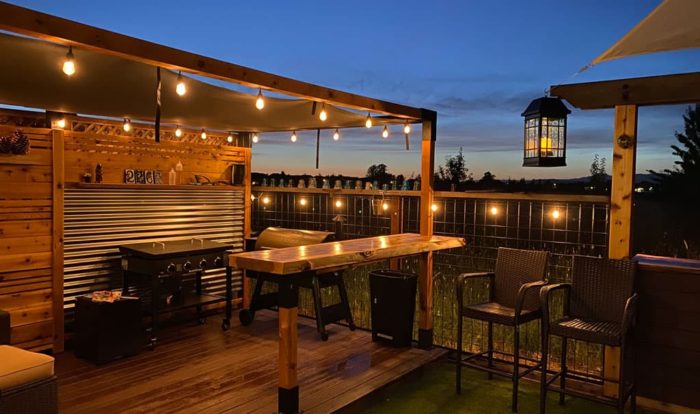 Linx Pergola
The LINX Simplified Pergola System makes building your personal oasis a snap! The possibilities are endless, limited only by your imagination. All components go through a rigorous process of high quality galvanization, primer, ending with durable long lasting powder coated finishes. Build with confidence, your LINX Pergola will last for years to come. We take the extra step of powder coating our fasteners to match our components.  Beauty is in the Finish!
Stix Engineered Structural Timber
STIX Engineered Structural Timber is manufactured from WR Cedar lumber. With a hollow core, it's 1/3 the weight of regular green timber and makes it ideal for concealing lighting wiring. Kiln-drying reduces the chance of warping and is perfect when paired with the LINX Pergola System.
Both pair perfectly with Wild Hog Railing!