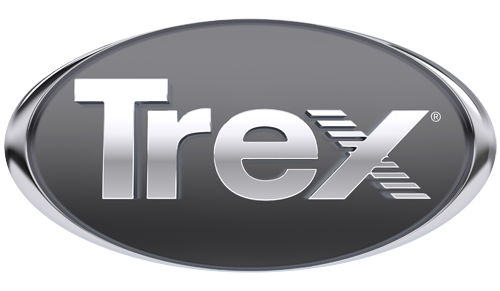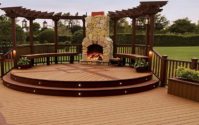 Designed To Take Outdoor Living To The Next Level
Trex Decking provides a lasting beauty with less maintenance than wood. Trex is a popular means of construction for any outdoor living space. The material is made from recycled materials with a textured surface that gives the appearance of a wood deck. It requires very little maintenance, and Trex provides a variety of decking options in a wide range of colors.
Where Form Beautifully Meets Function
Your deck is more than just boards. It's also railing. And deck framing. Possibly a pergola. Outdoor lighting. And definitely some patio furniture. Every Trex piece can stand on its own with signature style and strength, or come together as one weather-shrugging, long-lasting, easy-to-care-for outdoor oasis.
It's Outdoor Living, Elevated
Trex is the world's #1 decking brand and the inventor of wood-alternative composite decking.